Elite Tank Configuration Examples
The Elite Tank System can be configured in virtually any combination to support your District's unique needs.  The Basic System is the simplest configuration to get started with two tanks supported by one filter system.  Depending on your grow-out, over-wintering and quarantine operations, tanks and filters can be installed to isolate your gambusia stock by age and deliver medication in a controlled and measured fashion.  Contact us today for assistance designing a custom solution for your district.  There's no additional charge for our design service!
Remember we designed this system to be modular.  You can buy what you need now and expand later as your gambusia program develops.
Reminder: The systems shown below are examples and can be customized to fit your specific requirements!
Basic System
One Elite Filter
Two Elite Tanks
Shared circulation between both tanks
Can be used for holding adult stock ready for deliver, basic breeding or to over-winter a ready stock for springtime
Use with a birthing box and tank dividers to create a breeding system
Quarantine System
Two Elite Filters
Two Elite Tanks
Independent circulation for each tank
Isolate wild fish from production stock
Control medication delivery
Add birthing boxes and tank dividers as needed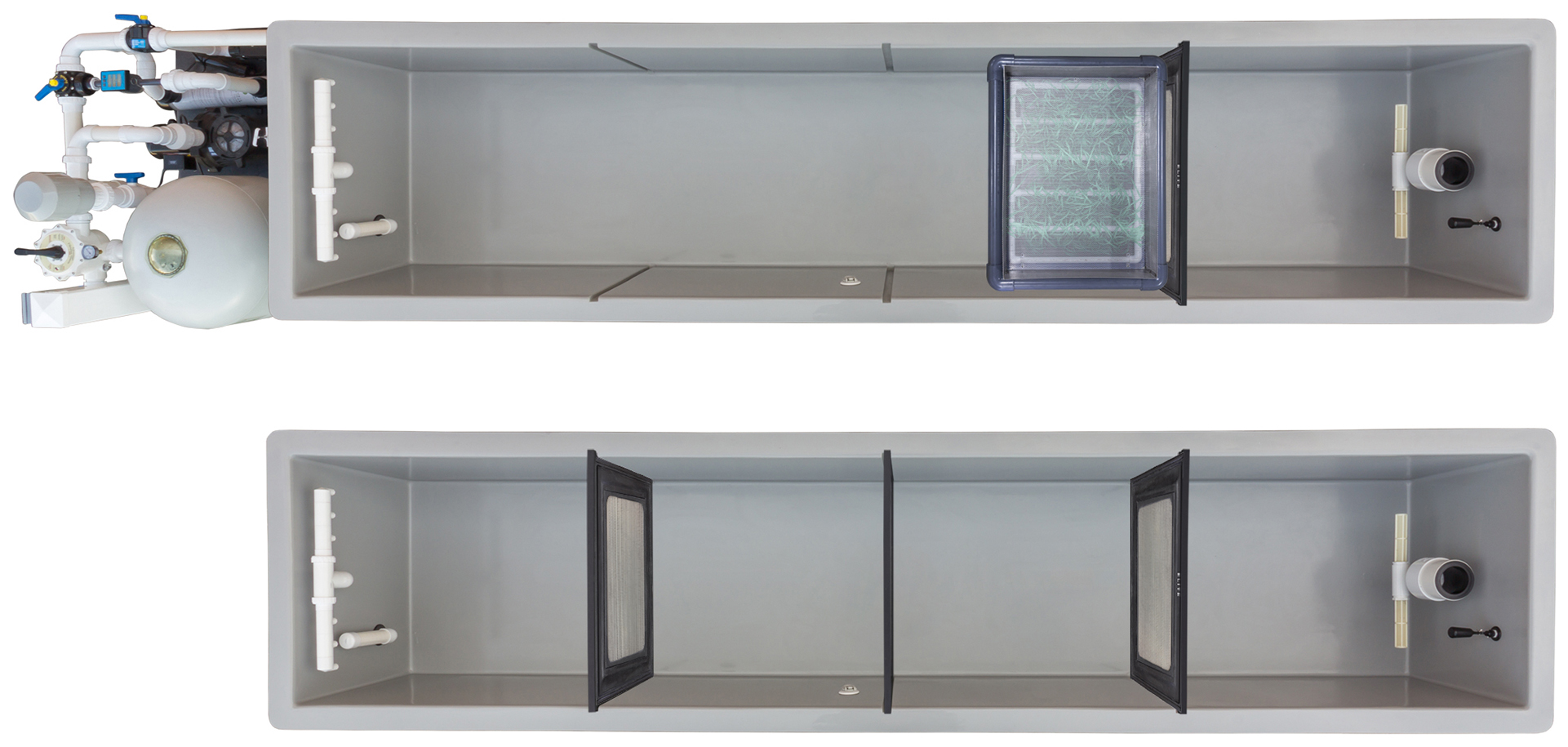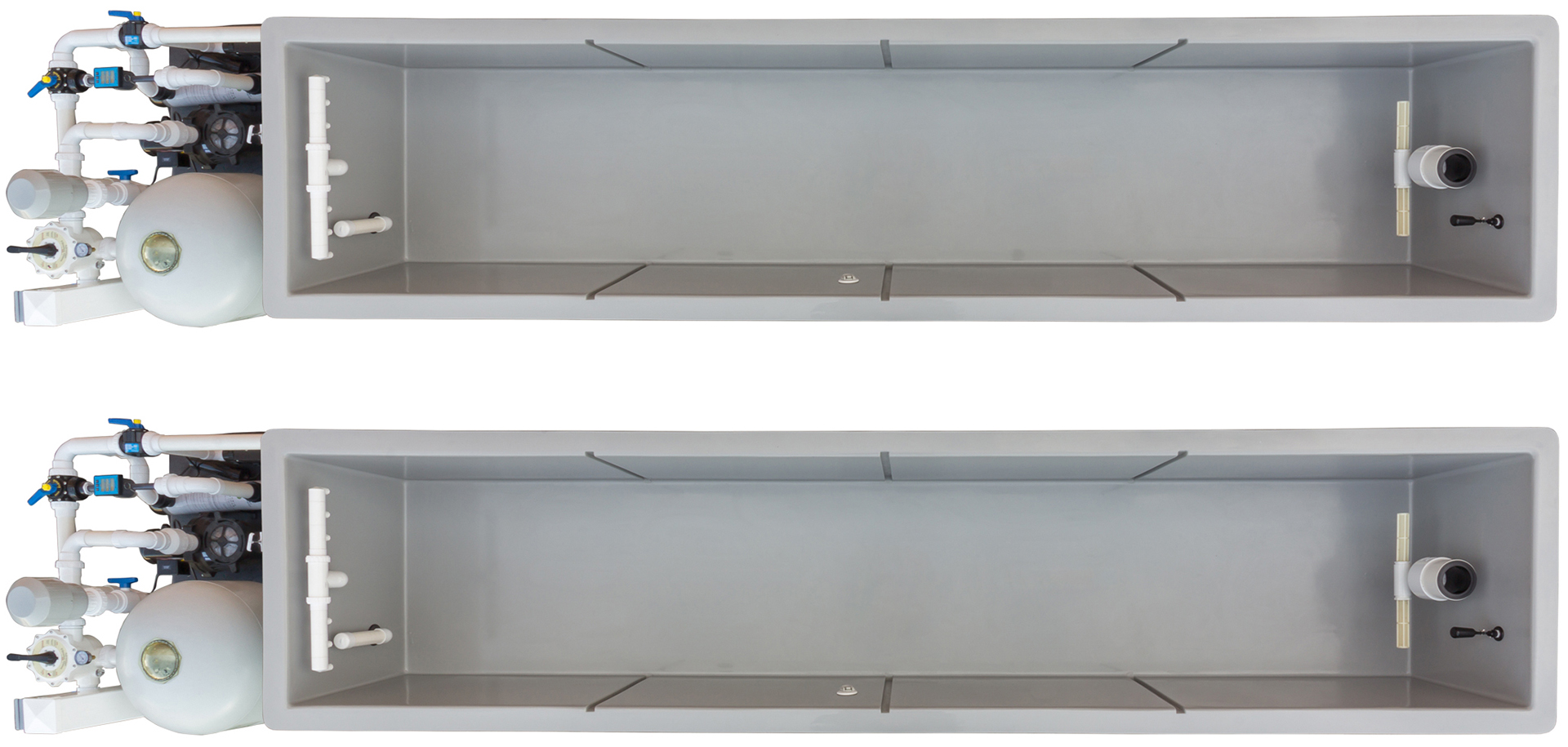 Lifecycle System
Complete lifecycle support including: Birthing, Grow Out, Staging and Quarantine
Three Elite Filters
Four Elite Tanks
Birthing box and tank dividers for breeding and development
Staging tank(s) for adult fish ready for delivery
Isolated Quarantine tank and filter for medicating wild fish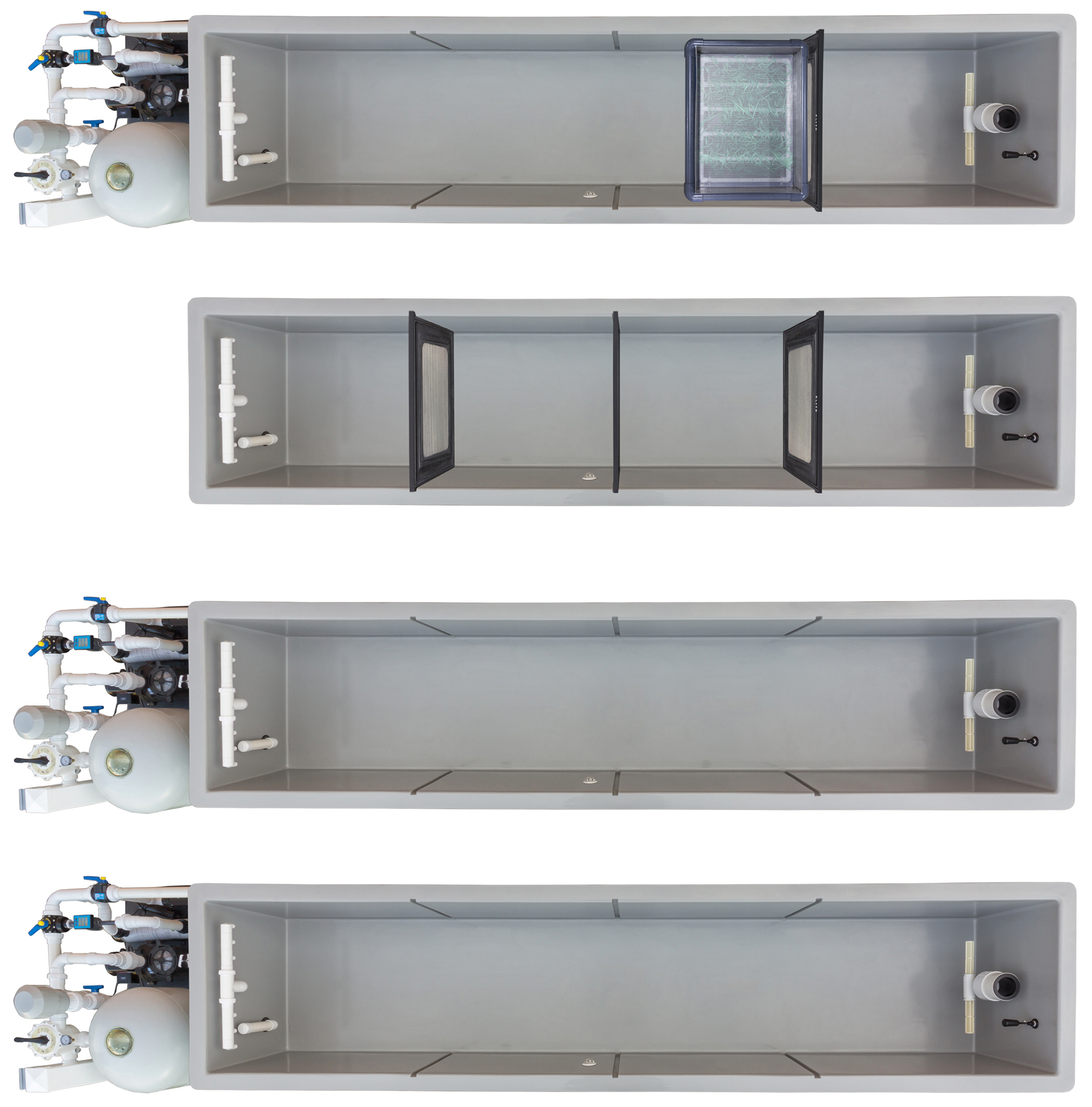 Advanced System
One Elite Filter + Two Elite Tanks per operational phase
Supports birthing, grow out, staging and quarantine
Increased production capacity for medium sized VCD's
Expand as necessary for larger VCD operations