The Elite Tank System
Each Elite Tank is made from fiberglass, reinforced with steel, and covered with a special uv resistant gel coat to ensure these tanks will last. Each tank holds approximately 800 gallons of water and measures 200″ long x 48″ wide x 32″ deep.
Tank System Highlights
Built to Last – Constructed of steel-reinforced fiberglass and finished with a special UV resistant gel coat, these tanks are built to last. They can be installed indoors or outside, it's your choice!
Modular Design – Each tank holds 800 gallons of water and uses a modular design so your district can expand the solution to fit your specific needs.

One filter system can support up to two holding tanks
Build out additional filter/tank combos to support your operations

Plug and Play – Easy plumbing connections with only 4 pipes to connect when your tank is delivered. We pre-assemble all the tank solutions so it's ready for use as soon as possible.  Assemble yourself or use our installation services.
High/Low Suction – By pulling water from both the tank bottom and the water surface, there is less cleaning required and surface organics for you to deal with.
Birthing System – A system to provide a sanctuary for your gambusia to safely birth their fry and provides protection from the adult fish until the fry can be collected and moved to a grow out tank.
Tank Dividers – Made from a cast epoxy frame and stainless steel screen, the tank dividers will isolate your growth stock during the different phases of their lifecycle. Use the tank dividers to turn a standard tank into a grow out tank.
Standard Features include: pre-plumbed with a bottom drain, fish-safe bottom drain inlet, a built in vacuum port, 8 adjustable leveling legs, 4 divider slots built into the sides of the tank to hold grow out system divider screens, and a spray bar for tank aeration.
With 100% of the water being returned through the spray bar, a large amount of oxygen is added to the tank. Additionally, you can easily adjust the angle at which the water hits the surface, thereby creating more current if desired.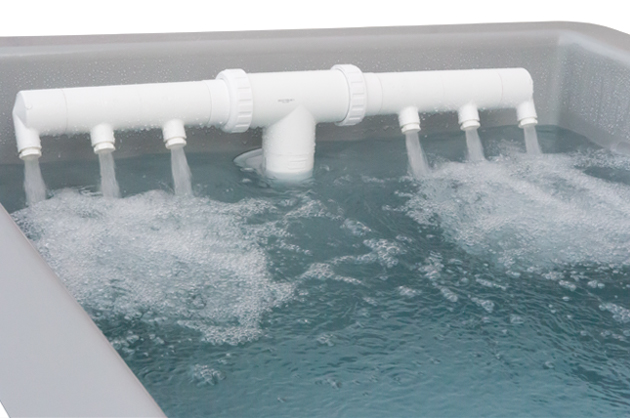 With only four pipes to connect, hooking up an Elite Tank is incredibly simple and easy to do.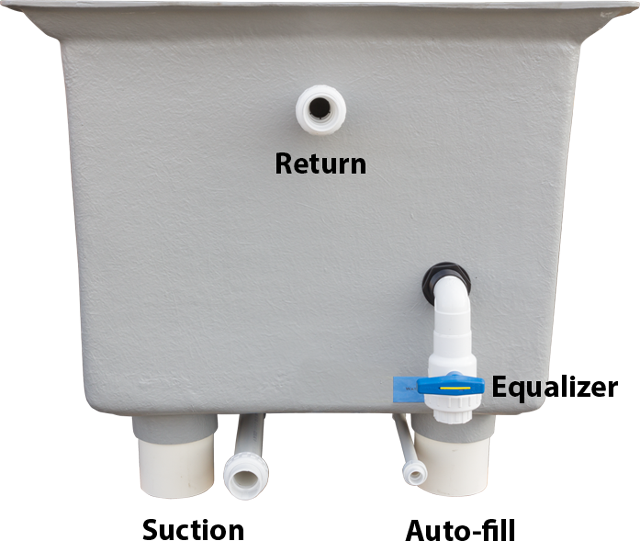 This allows the water level to equalize when two elite tanks are plumbed together with one filtration system.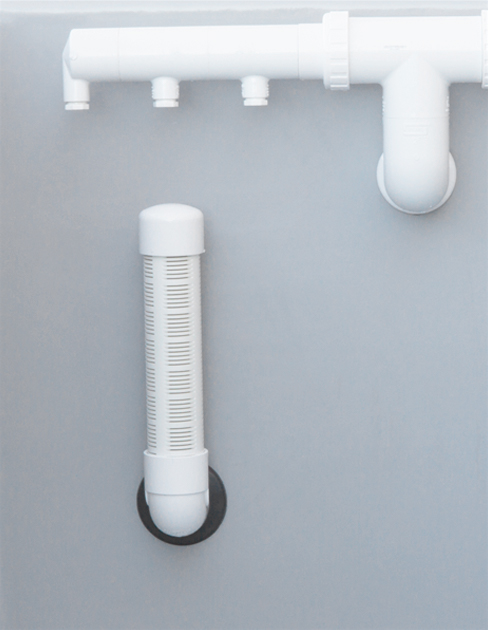 Each leg is built from 6″ PVC pipe and can easily be removed. This makes it possible for you to raise, lower, or level the tank as needed by simply adjusting the length of each leg.
One vacuum port is installed in the side of the tank, which is controlled by a 3-way valve. By plugging in into this port, you can effortlessly vacuum the tank bottom. As you vacuum the tank, the resulting water and debris is sent into the filter, where the debris is filtered out, and the water is returned to the tank.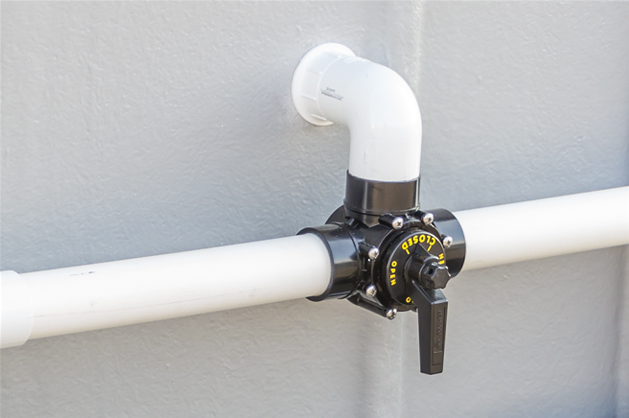 This automatically adds water to the tank whenever the water level gets too low through evaporation, backwashing, or water changes.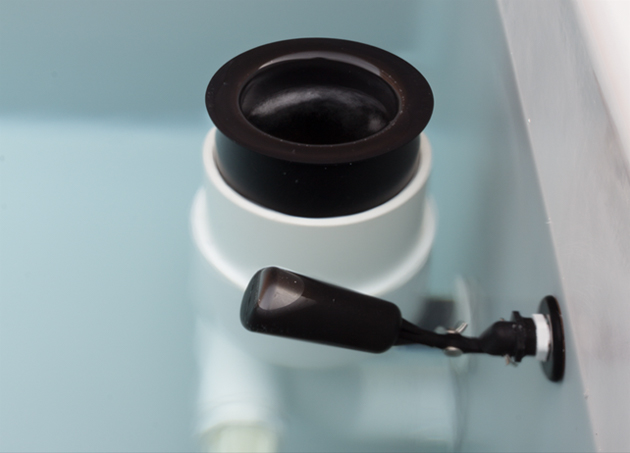 Skimmer and Bottom Suction
By pulling water from the lower portion of the tank, as well as off the surface, this dual suction combo helps keep both the water surface, and the water itself free of debris.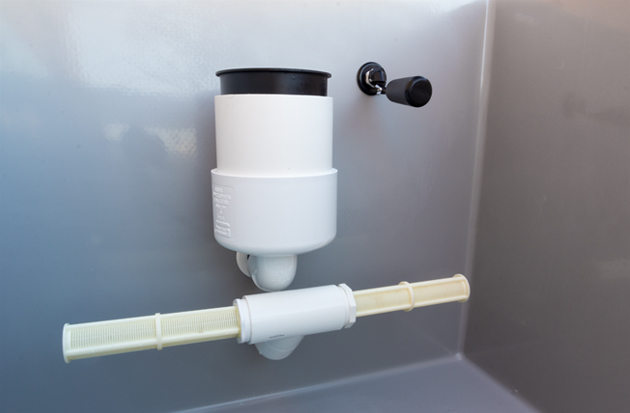 This provides pressurized water to assist in the cleaning of the skimmer basket as well as the bottom suction screens when needed.