Filter System Highlights
The Elite Filter – An oversized high efficiency bead filter that is both a mechanical and biological filter in a single unit. The Elite Filter is second to none in both performance and ease of use.  You will never need to change the internal filter media!
Ultraviolet organic matter control – A powerful 80-watt high output lamp is used to kill algae, bacteria and parasites too!
Performance Pro Pump – The workhorse of the filtration system, the Performance Pro Pump is high efficiency and built to last. It's energy efficient too!
Electrical Control Tower – Pre-wired and ready for use to simplify installation and operation. Plug all the components into the four outlets provided at the bottom and operate with the two integrated switches at the top.  Easy breezy.
The whole system is placed on a 36x48 water resistant platform.  No other support structures required.
Price – $5,895 each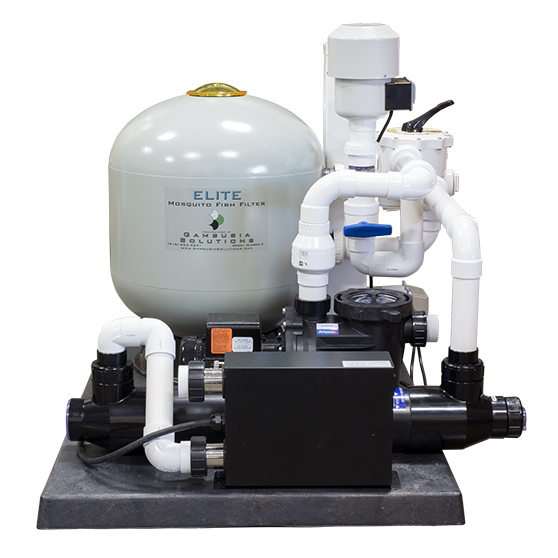 The Elite Filter
The Elite Filter functions as both a mechanical filter and a biological filter all in one. As a mechanical filter it will filter out any particulates in the water down to an impressive 27 microns. This means you should always have exceptionally clear water. As a biological filter it will remove any ammonia and nitrites produced by the fish, thereby providing healthy, clean water for the fish to live and grow in.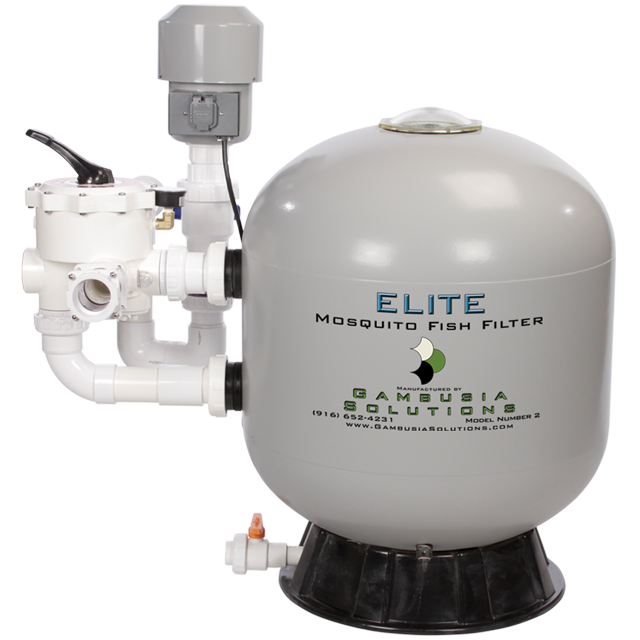 Performance Pro High Efficiency Pump
Because the pump will be operating 24 hours a day, it is very important to select not only a reliable pump, but one that is extremely efficient. Performance Pro pumps are built to last and come with a 3 year warranty. The standard 1/4 hp model used in the Elite Filtration system draws less than 3 amps during normal operation.
Powerful UV Sterilizer
The Elite system uses a compact powerful 80W ultraviolet light that eliminates floating algae from the water, thereby keeping the water clear.
Electrical Control Tower
This unit allows you to completely wire your new filter system quickly and easily without the need for an electrician. All of the included equipment plugs into the lower electrical box and is controlled by the switches on the upper box. There is no need to plug or unplug any equipment under normal operation.  Just connect the main input power cord to a 15 amp 120v electrical outlet and you're ready to go!  The included power cable is 18 feet long, so no need to worry about exact placement of the outlets.  Maximum simultaneous power draw will not exceed 11 amps for a single filtration system.  (Contact us for additional assistance in planning out your power requirements.)